Why We Write
When you frequently need to write essays or posts for your blog, you need motivation and inspiration to write. But how to write if you don't understand the reason why you should write?
A writer should be skilled enough to generate interesting texts. For this reason you should practice a lot.
Every writer has his or her own motivation to write: one may write for money, others for self-realization or because others do the same. Whatever it will be, you just need to sit down and think what drives you to write and what motivates you the most. For example, if you understand that your motivation is to share your experience and thoughts with readers, it will be much easier to find topics that will be interesting to write about.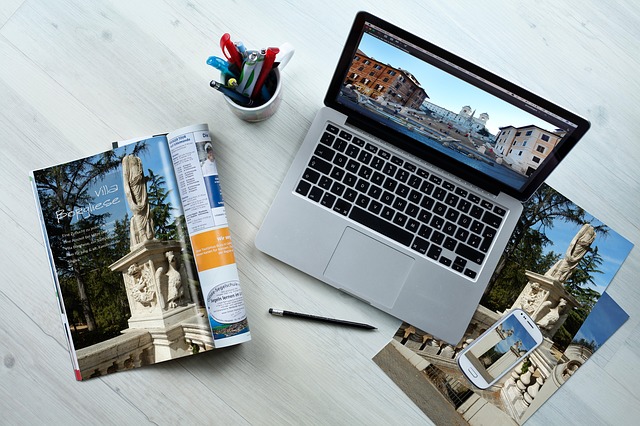 Improving Creative Writing: Techniques and Advice
To succeed in writing, you should follow the basic rules. There is no need to learn them by heart, just understand the principles.
Before you start writing, you need to choose what are you going to write about. You may find it uneasy to find both a unique and interesting topic, so you can choose the most popular topics that were already discussed and create your own writing that will be much better!
Find some information about a topic and pick funny facts or some statistics to illustrate the text. Analyze it and get a sense of the topic. Then you can create a plan and start your writing.
You can create your own rules and use free writing to boost your creativity.
1. Write every day. Only practice will teach you to write better.
2. Read constantly. The process of reading is the reverse of writing. Also, you will improve your passive vocabulary and give ideas or inspiration for your own writing.
3. Read the most diverse styles of writing and create a list of styles that you prefer. Read as the author: pay attention to the structure, tone, form, grammatical constructions, and so on. Try to write the same fictional paragraph in the style of your favorite authors.
4. Do the following exercise – take one sentence and destroy its construction. Put the verb in the passive voice, the adjective after the noun, remove the preposition, and think how else it can be changed.
5. Read style guides of various publications. Read USA Today, The New York Times, and others.
6. Details matter. If you ask five people to write a story about an apple tree that grows in the village, it will be five completely different stories. If you ask to write about important news, it will be in the context of the latest situation. Conditions we live now are of great importance.
7. Write everything that comes to you without worrying about the quality in the initial stages. Just let the words come out uninhibited. You can come back and edit everything later. The fear and worry of writing causes people to get writer's block.
8. Eat more fruits,and take care of your body. If your body says no, the brain will follow the same path.
9. Don't ask for permission. In other words, don't say "as it seems to me," or "in my opinion." We know that this is your opinion, because you are writing this.
10. Drink coffee. No coffee – no creativity.
11. Be honest. Tell people about what they know, but for some reason never say. Someone may be angry with you, but others will be grateful. If you are not ready to be honest, don't try to write.
12. Try not to offend anyone. This is contrary to the previous rule, but it is important to keep the balance. Just remember that hurting someone, you spoil your karma.
13. Don't be afraid of what people say. Perhaps there are 10 people whose opinions should excite you. For the rest: let them say anything. Some people only deal with the fact that they write negative and bad comments day and night. Someone just had a bad day.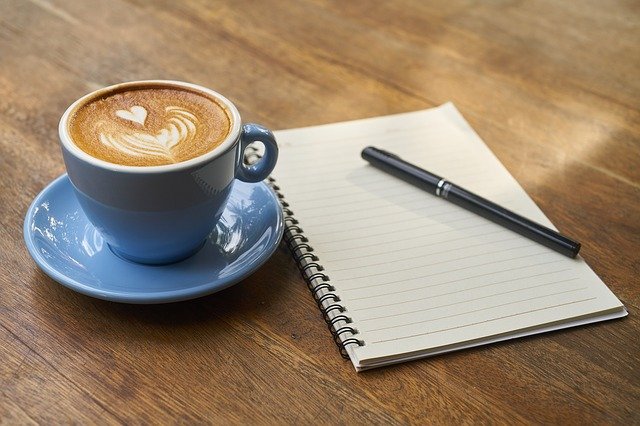 14. Know how to admit your mistakes. Critique yourself each time, and look for something that can be improved.
15. Pay a lot of attention to the title and description. If the style of publication allows, shock the readers with an impressive title.
16. Steal. Not in the truest sense. Always look at the experience of your colleagues and competitors – find the best and use it.
17. Make people cry. If you were in love, you know how it feels. Make people feel emotions. Talk about your childhood, people that lived together with you – be nostalgic and write about the important things for you.
18. Address the people. Be attentive to people's feelings and problems. Some of us have divorced, some have lost friends, but we continue to struggle – with life, with government and loneliness. Nobody's perfect, but we all try. Show people that you are one of them. Nobody expects to see you as a superhero.
19. Time heals. Even if you wrote stupidity and you are hated, the audience will forget about it in time. You can change, just start writing on other topics. The main thing – never give up.
20. Take the risk. Get information that no one knows. Visit rarely visited cities. Write, even when you know that criticism will be enormous. Don't be afraid and believe in yourself.
21. Be ridiculous. Most people like to relax. They are frequently experiencing problems at home or at work, so they just want to rest. Therefore, when you write about something serious, try to explain it simply. First rule of the funny: ugly people are funny. Make yourself as ugly as possible.
22. The last line is equivalent to an explosion. Take the book of short stories like "Jesus" by Denis Johnson. The last lines are just about that.
23. Use short sentences. Put commas when they are needed. Nobody will enjoy reading text with long sentences and a bunch of commas. Try to write briefly and don't forget to divide the text into paragraphs.
24. Write the same as you say. You have your own style – you feel the world at a particular angle. Don't change yourself when you are alone with your paper.
25. Collect ideas. James Altucher in the book "How to Be the Luckiest Person Alive" developed this theme. Every day you need to practice creating new ideas (for example, topics for articles).
Creative writing is kind of art that cannot reach an end. In order to have good creative writing skills you should constantly improve them. Writers should keep in line with writing exercises and different writing techniques.
Write the first 250 words of a short story in one sentence. Make sure that the sentence is grammatically right and has correct punctuation. This exercise is aimed at improving the skills of constructing a proposal.
Write a dramatic script between two people where both have a secret, yet neither of them disclose it to the other or the reader.
Write a descriptive paragraph using the spoken language. Listen to how people communicate in bars, restaurants, at the hairdresser's, or in places where people can speak with an accent.
Pay attention to how exactly this language is different from yours, catch its shades, and write down.
Focus on the verbs: find the fragment of text that you like and study all the verbs in each sentence. Are they used in an ironic sense, like epithets or metaphors? What effect do they have on you?
In conclusion, we just want to add that all advice and creative writing techniques from this article will not only improve your writing skills, but also will help you develop a personal quality which undoubtedly will come in handy in your life and work.
P.S. Everyone probably has tried writing: essays, coursework, case studies, etc. But are you ready to write an interesting article, proposal letter, or a book? If you are in this category and need the help of professionals, GPALabs is here for you!