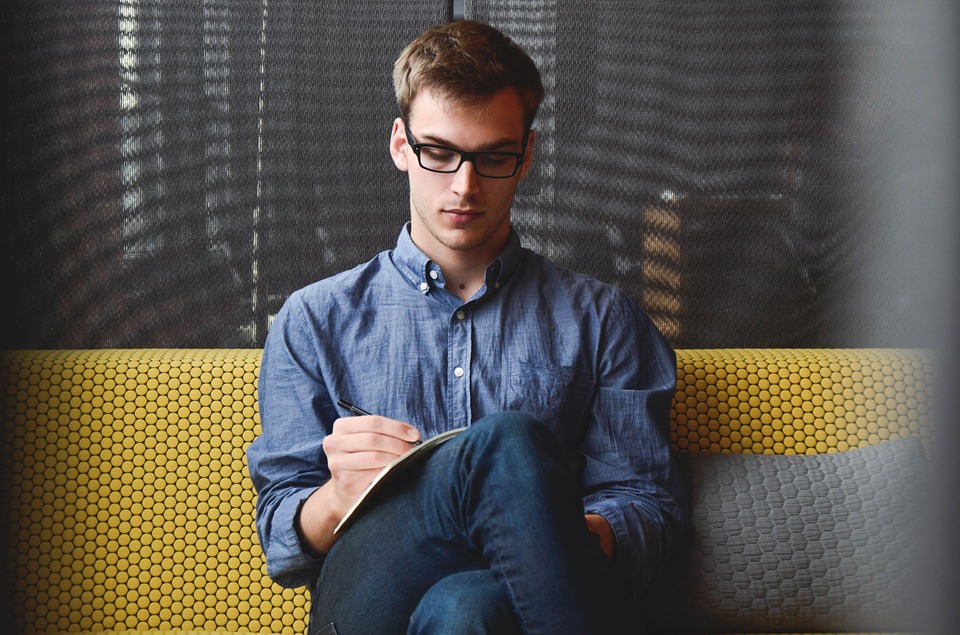 Need some help with an essay thesis? You are at the right place. You will find answers to all your questions about a thesis statement. Almost all academic papers should contain a thesis statement. Therefore, it would be easier for you to understand what it is and how to write it now once and for all. We have tried to gather all of the essential information that you need to write a thesis. So, read this article and write a brilliant thesis statement in your essay!
Essay Thesis: Questions and Answers
Q: What does essay thesis mean?
A: The thesis is the main idea of your text. No matter what type of essay you are going to complete, you need to define a thesis. Everything that you are going to write after displaying the thesis must support your statement. Be sure that all your arguments don't conflict with your thesis. Express the main gist of your assignment in one or two sentences. As a rule, you should put a thesis into the first paragraph.
Q: When should I write a thesis statement?
A: You shouldn't write a thesis before you make research. It may seem to you that your belief is steadfast. However, if you explore the topic more thoroughly, you can come across facts that will change your mind. While looking for the information, make notes. You should define two main opposite views and write pros and cons for each. This will help you to take a stand and write an appropriate thesis.
Q: Do essays need thesis statement?
A: Yes, they do. When you are writing an essay, your main idea should be clear for readers. Otherwise, your work just has no sense. You need to be consistent when writing any type of an essay. Therefore, you must follow the defined structure. The structure of an essay implies the presence of the thesis statement. Remember that your thesis should be univocal. For example, if you are writing thesis about people's need for eating meat, you can't say something like this: "Scientists still don't know whether humans need meat for sure." This issue is really controversial. However, you should make proper research and decide arguments of which side seems to be more convincing to you.
Q: Can an essay thesis be a question?
A: No, you should write a statement, not a question. Why? The thesis is a base for your essay. It is impossible to prove a question. You can raise a question in the beginning, but we don't call it a thesis. Questions are raised to involve the reader. Then you need to give your answer. Imagine that you are writing about the benefits of video games for kids. Your first sentence could be like this: "Are video games really harmful for kids?" Readers mentally answer this question. Then you should clearly explain your position on this controversial issue. So, you can write something of this nature: "Video games serve kids well because they develop logic and concentration."
Tips
Be specific. Do not write well-known facts in a thesis statement. Also, you shouldn't make your essay thesis sound general. You need to express your view in a statement. However, you don't need to display specific facts. Let's return to our example with video games. Your thesis shouldn't sound like this: "British scientists have proven that video games are useful for kids." It is specific but it doesn't express the main idea.
Write in accordance with the length of your work. You can be assigned with essays of different lengths. Be sure that your thesis statement can be proven within the pages you need to complete. For example, if you have to complete a two-page essay, do not write an extended thesis. A couple of pages won't be enough to reveal the topic in a proper way.
Define thesis by asking a question. When you are interested in the topic, a lot of questions can arise in your mind. You should choose one of them and give an answer to it. This will be your thesis statement.
We highly recommend you to look through our How to Boost Your Essay Skills by Simple Draft Writing guide to make your academic writing simpler.
Need Professional Help?
We hope you found our article useful and it will help you with writing a thesis. However, if you are lacking time and are not capable of completing your essay on time, contact GPALabs. We will gladly provide you with professional help. Our writers are always ready for challenges. Their vast experience and high level accreditation allows them to complete any type of academic paper much faster than an ordinary student. We know that students don't have fabulous wealth, so we have established affordable prices for you. Visit our page and look through the pricing table. Don't worry about your privacy. Confidentiality is guaranteed! Do not hesitate, make an order now and feel the freedom!