With the increasing number of mass shootings, an essay on gun control is becoming one of the most popular topics. However, since this topic is charged emotionally, it can be a difficult task to write a decent essay. These simple tips may help you to shape your opinion into the form of a great essay.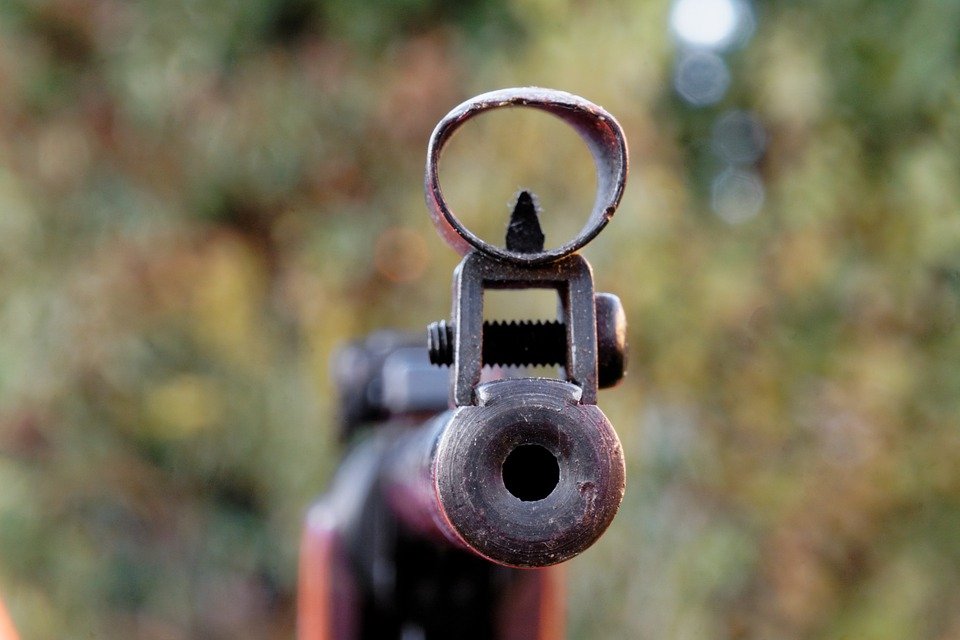 How to Write an Essay on Gun Control
Obviously, an essay dealing with gun control issues will be an argumentative essay, so you can write it as any other argumentative essay. But keep in mind these details to make your paper even better:
You need to have a firm opinion. On controversial topics like this one, having a rigid and firm opinion is rather a benefit. It will be hard to prove your point if you don't actually mind whether there's any gun control or not. So, you need to take your time and find out what your own opinions are to defend them in your essay.
Erase your emotions. Topics on controversial social tendencies or occurrences often cause a lot of emotional reactions. Writing an essay filled with emotions isn't a bad idea, but handing it in without proofreading it also isn't a good idea. Actually, a sprinkle of emotions may even be good to make your future readers relate with your ideas more, but use this method in your argumentative essay only if you are REALLY good at it and have an incredible literary sense, or else you risk spoiling everything.
Don't forget about the hook. If you have been wondering "how to start an essay on gun control," then a hook is your answer. What is it? It's a catchy phrase that makes your reader engaged and interested in further reading. Don't worry if you can't come up with a perfect idea from the first time, because a hook is like an advertising slogan – it has to be very short, informative and attention grabbing. Try several different variants and ask someone with good literary taste to help you pick up the best idea.
Prove your opinion. Okay, this is an argumentative essay, which means you have to argue with your imaginary opponents. Unfortunately, there won't be such fun things as a pillow fight, but you can effectively defeat your opponents with your arguments. So, you make a claim, which is your biggest pillow to throw at your counterpart. And while your opponents become baffled and try to gather themselves, you throw smaller cushions, which are a series of supporting facts and quotations. Now your opponent is defeated.
Where to Get Help
If you don't have any idea of how to write a gun control essay, instead of forcing yourself, you can always place an order and get expert help with any type of assignment, not only an argumentative essay. We can offer you:
1) Complete confidentiality. We have a rather strict confidentiality policy, which prohibits any communications or money transfers with your writer outside the website. However, this policy helps us to keep your personal data safe and secure. You can be sure that none of your personal information will be distributed to third parties. In case our confidentiality policy changes, you will receive a notification asking whether you approve of this new policy or not.
2) Experienced authors. It takes a lot to write a good essay, and by "a lot," we mean more than just a bunch of facts and quotations from recent research reports. In order to write a good argumentative essay, which is rightly considered to be one of the most difficult types of academic papers, you need to have a good command of English, especially academic style, and be skilled at narrating and proving your opinion. Before being admitted to the GPALabs.com crew, our authors undergo strict testing, which helps us to find the most talented and experienced authors among them. But more than that, we look for people who are willing to help and make your educational path easier.
3) Money back guarantee. In case something goes wrong, you can always request your money back. We will offer you a refund in various cases, for example, if the work is delivered late or you are dissatisfied with its quality. You can find out more about our money back policy at the corresponding page.
4) Free revisions. Our works are 100% authentic, but since they are written by people, not machines, there's a slight possibility that tiny mistakes may sneak into the paper. If you have found some minor imperfections or think that the author has gone the wrong way, you can always ask for a free revision using a special button at your personal page.
Are you still wondering about how to write an essay on why gun control is bad? Place an order, and our expert authors will create a perfect argumentative essay for you.