In modern days, being a vegetarian is not only considered as healthy, it is also a mainstream style of life among the youth. One of our writers has prepared a free vegetarianism essay that proves the benefit of vegetarianism for the planet. You can read this argumentative essay on vegetarianism as an example of what a good essay looks like. Feel free to use this text for inspiration and as a source of ideas that you can implement in your own writing. Please, avoid copying parts of this vegetarianism essay sample, as it may cause troubles: your mentor may consider it as plagiarism. Don't forget to check our blog for more essay samples that you can be repurposed in order to create a unique essay.
If you are experiencing some problems with writing your essay, don't be upset! You always have an option of ordering an essay or research paper on any topic. Be confident that your paper will be written with an individual approach and properly formatted. All you need is to describe your assignment in the order form and you will receive professional help!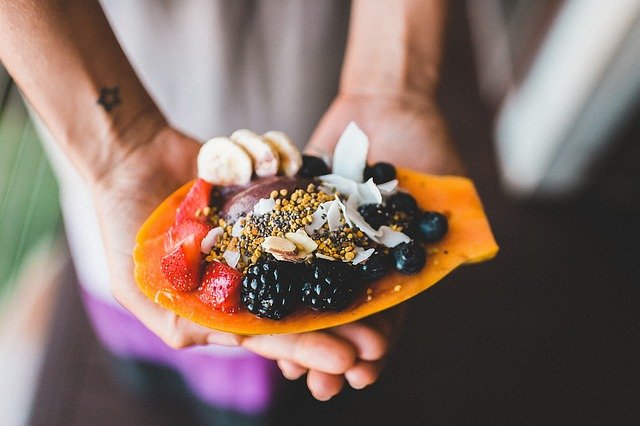 Does Being A Vegetarian Or Vegan Help The Environment?

Statistics provided by the Vegetarian Resource Group estimates that there are roughly "8 million" adults in the United States that are vegetarians — they do not consume meat or fish. (The Vegetarian Resource Group)  Of these 8 million, 3.7 million are vegans, which mean they do not eat or use animal products. Vegetarians and vegans chose this lifestyle for health reasons; their diet can reportedly reduce the risks of food-bourne illnesses, cardiovascular diseases, stroke, obesity etc.  However, there are claims that even the environment can benefit from this type of diet, and there seems to be proof of this.

The meat industry can be devastating to the environment due to water pollution. The U.S Environmental protection Agency (EPA) purports that "500 million tons" of manure are produced by factory farms yearly. ("Meet and the Environment")  This waste is often sprayed over fields or stored in lagoons. However, the runoff from these farms leak into our water sources, contaminating them with bacteria and viruses such as E coli, fecal coliform, salmonella and other pathogens.

In addition, meat consumption can also lead to famine. Animals consume 70 percent of the grains produced in the U.S, leaving only 30 percent for human consumption.  That 70 percent can feed 800 million people —that is according to approximations from Professor David Pimental from Cornwall University's department of Ecology.   The Hunger Project estimates that there are 795 million people throughout the world that do not have enough food to eat, so you do the math.

There is no doubt that vegetarianism and veganism can help the environment. No meat consumption means, no meat industry and therefore no animal waste runoff to pollute our waters. Plus is there any greater contribution to the environment and the world than ending famine and world hunger? Well if we all employ a vegan lifestyle we can make this a reality.

Works Cited

1. "Meat and the Environment." PETA. N.p., n.d. Web. 22 May 201

2. "How Many Adults In The U.S Are Vegetarian And Vegan?" vrg.org. N.p., n.d. Web. 22 May 201

3. "9 Health Benefits of a Vegetarian Diet." Dr. Group's Healthy Living Articles. N.p., 30 Sept. 2015. Web. 22 May 2017.