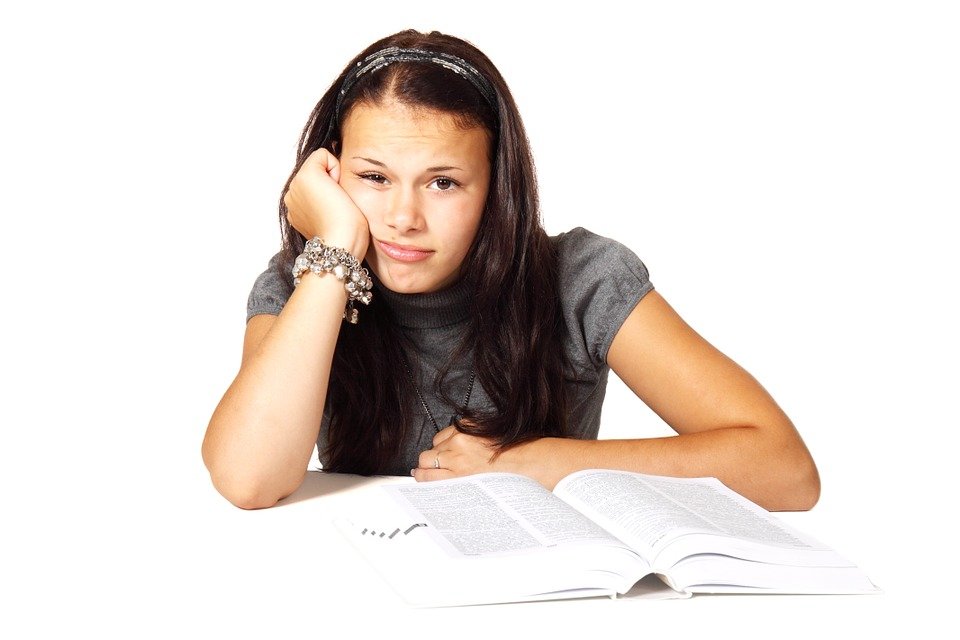 Any scholarship application essay is written to impress the committee. But how can you write it and not appear boring, or perfect and narcissistic? The answer is pretty simple, and we are going to share the best tips on how to make your scholarship essay or any other kind of essay where you have to describe yourself (admission essays, for example) awesome without bragging and sounding arrogant.
Writing Scholarship Essays
Though there's no secret recipe to make your essay instantly brilliant, there are some easy tricks that have proven their effectiveness.
1) Tell your true story. We all know that writing scholarship essays has a sole aim: to impress the reader and make him or her believe that you are the best possible applicant. We all want to be perfect, and it's easy to appear so on paper. However, take your time and think how you react about people who are bragging too much about their qualities, education or other such things. It is most likely true that you don't want to talk to them, or at least don't want to listen to all of this boasting. The same thing is true with your essay – you need to appear real to be noticed, not as plastic or a perfect ideal.
2) Focus on the most important events. There's no doubt that your life story is fascinating and worth being written about, but imagine that you have 100 essays to read a day. You will automatically notice students that are able to put their thoughts consciously, and not those who are "all over the place." If you have troubles with putting your thoughts in order, write several drafts and read the essay aloud to yourself. Though this sounds silly, this is actually a miraculously effective method.
3) Say no to clichés. Nearly half of all applicants mention some voluntary activities to make better impressions of themselves, but this actually isn't working nowadays, since everybody is describing their activities, which are so different, in a very similar and plain way. And at this point of your scholarship application essay, a large number of adjectives such as "amazing," "incredible" and "exciting" can become quite stale (or, conversely, overwhelming). Come on, think of what makes your experience unique and show this to the scholarship committee, or don't mention it at all.
And, by all means, don't start your essay with "I was born in the 19XX year in…" unless you want to include some spectacular plot twist here, which is not so easy, especially if you are not a natural born writer. So, try to avoid such a dangerous waste of space, since you have only two to three first sentences to impress your reader.
4) Avoid being too original (in other words, too weird). Every year admission and scholarship committee members report about receiving a bunch of essays where students went too far while trying to impress their readers. Some describe murdering a person, others – their first kiss or losing virginity (no, seriously). We are sure that your life consists of plenty of interesting episodes that are worth describing, that also fall within the borders of academically acceptable writing.
5) Remember that you have flaws. It is indeed true that your scholarship application essay is intended to show how awesome you are, but you can achieve the image of being a suitable candidate without trying to appear perfect. Pick some flaws of your character and describe how you manage to deal with them in your life, how you overcome difficulties, and other such experiences. Also, writing about not-so-good traits can give the impression that you are always ready to reconsider your behavior and work out your mistakes.
6) Look for unique details for each essay for application. Though the idea of sending the same essay, especially if you have been working on it really hard, can be very tempting, take your time and make slight alterations for each institution or scholarship you are applying for. You don't need to write everything from scratch, unless you are applying to two starkly different places, such as for art and research scholarships. But all scholarship committees or educational institutions have certain traits which they value more than others. Do a little research, surf their website or for the examples of essays of accepted applicants, if there are any, and decide what traits of your character to highlight in each variation of your initial essay.
So, writing scholarship essays means basically making everything work for you, even the traits of your personality that cannot be considered 100% good from first glance. In case you need some help with writing, you can always place an order at GPALabs.com and get a professional essay written by one of our experienced authors.
Apart from getting an awesome and qualitative service, we also guarantee security for your personal information and money. You can always request a free revision or money back in case you are not satisfied with the service. We want you to feel safe while ordering!