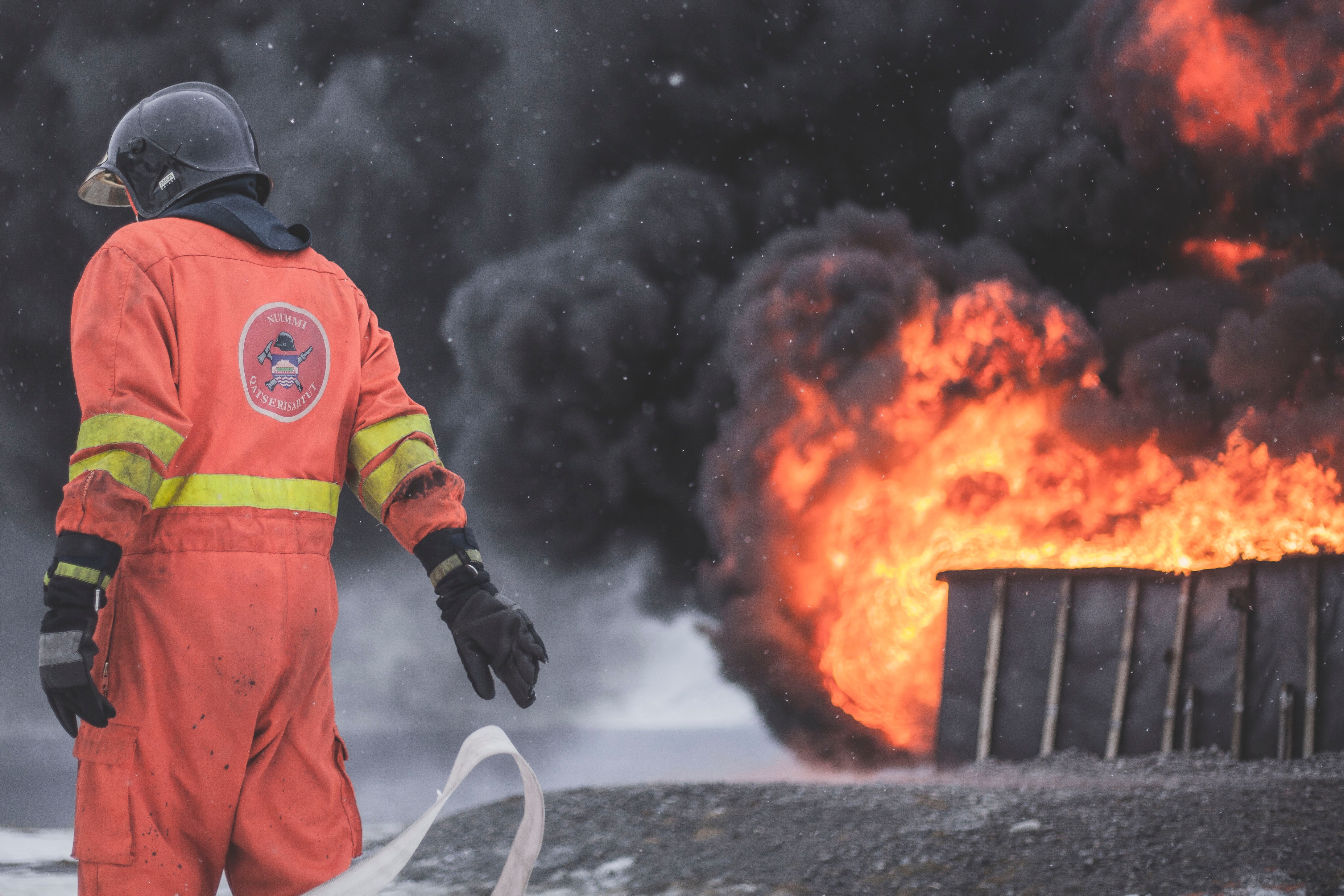 Fire Safety Essay

It was said to have begun around 9:00 p.m. on October 8, 1871. The Great Chicago Fire is an example of how historical events shaped modern fire safety practices. According to legend, the fire spread from the barn of Mrs. O'Leary and was fanned fast by the strong winds that ensued through the night. The fire had been aggravated due to a combination of factors including the onset of drought, wood as the major building material of all the city's infrastructures, and the hot weather. Eyewitnesses who survived the event speak of how the fire rose with such intensity that even the firefighters became overwhelmed by the magnitude of the speed of the flames spreading and the damage it caused to both citizen and property. By the time the fire was over, Chicago was left in ashes.

The remnant of the Great Fire that burned Chicago to the ground became the fertile earth where the modern-day city would eventually stand. Historical events such as this are where the best lessons are learned to inspire better ways of living. In terms of prevention, the Great Chicago Fire contributed to the evolution of fire safety by recognizing the role of planning and design in building infrastructures and cities (Walter). Nowadays, fire prevention is a chief component of urban development. For example, the width of the streets are designed in such a way that would make it natural for fire to be contained. Materials utilized to create infrastructures such as scaffoldings, concrete, and wood are manufactured to be fire resistant. Buildings are even constructed in such a way that in case of a fire, it won't spread to its neighboring structures. Nowadays, fire safety practices are even taught in schools to educate citizens at an early age on what to do in case of a fire (WeAreTeachers).

Fire Safety is one of history's lessons learned through experience. Not only did fires such as the Great Chicago Disaster help stimulate precautionary measures, but it also provided the stimulus for creativity and invention of machines, such as fire alarms and safety engines, that represent the front lines of firefighting. By remembering how and why fires occur, people can study how to avert the wanton loss of lives and property ensuing from a preventable tragedy.

Works Cited

Walter, Laura. "Infographic: The History of Fire Safety." EHS Today, 21 Feb. 2013, https://www.ehstoday.com/emergency-management/infographic-history-fire-safety. Accessed 22 Feb 2019.
WeAreTeachers. "Lessons from History: The Chicago Fire of 1871." Youtube, 8 Sept. 2015, https://www.youtube.com/watch?v=VZhvbmqYniA. Accessed 22 Feb 2019.
Williams, Robert. "Story of the Great Chicago Fire as Told by the Men Who Fought It." Chicago Daily Tribune, 9 October 1893, p. 93.
We hope that this fire prevention essay will help you deal with your assignments easily. Our samples can save your time and serve as an example of a well-written essay. You can use the ideas from the text, use the text structure, or rewrite some sentences and incorporate them into your text. You can also look through the works cited list to find additional information on the topic and use it in your own paper. One thing you should avoid: don't copy any unchanged text in your paper. As you may know, schools and universities use such services like Turnitin, which allow them to easily identify plagiarism. Be a wise student and write the work on your own.
We know that a fire prevention essay may be quite boring to write about, so we are ready to help you at any time. All you need is to fill in the order form on our website and enjoy your free time.
Use our college GPA calculator as well to count your score and succeed better in studies.